Are you on the Executive or Development teams for a charitable organization? If you answered yes, chances are your quest for revenue support to keep your nonprofit humming is all-consuming. Seemingly endless thoughts of things that have worked for your nonprofit, those that have failed, things you didn't pull the trigger on, prospective donors you haven't been able to convert (or even yet reach) and more probably fill pages in your bedside notepad after quite a few sleepless nights.
You're not alone. Today's fundraising environment is more daunting and competitive than ever. Nonprofits currently employ about 10% of the United States' workforce (ranking behind only Manufacturing and Retail in employment sectors), and at last count there are more than 1.7 million nonprofit organizations in the U.S. (as of 2022). What's more concerning: that number has increased at an average rate of +1.4% annually over the last 20 years, equating to a +28% increase since 2003 alone. The nation's average population increase during that same timeframe? Just +0.8% annually (slightly more than half that of nonprofit growth), or +16% total 20-year growth. Simply put, more and more nonprofits are clamoring for their share of donations from a population pool that's growing at a fraction of theirs.
Whether your nonprofit is a private or public school at any education level, parent teacher organization, athletic or club booster….or even a religious or worshipping organization, museum, United Way chapter or something else, following are some suggestions for evidence-based fundraising Event ideas that can help your nonprofit move the needle.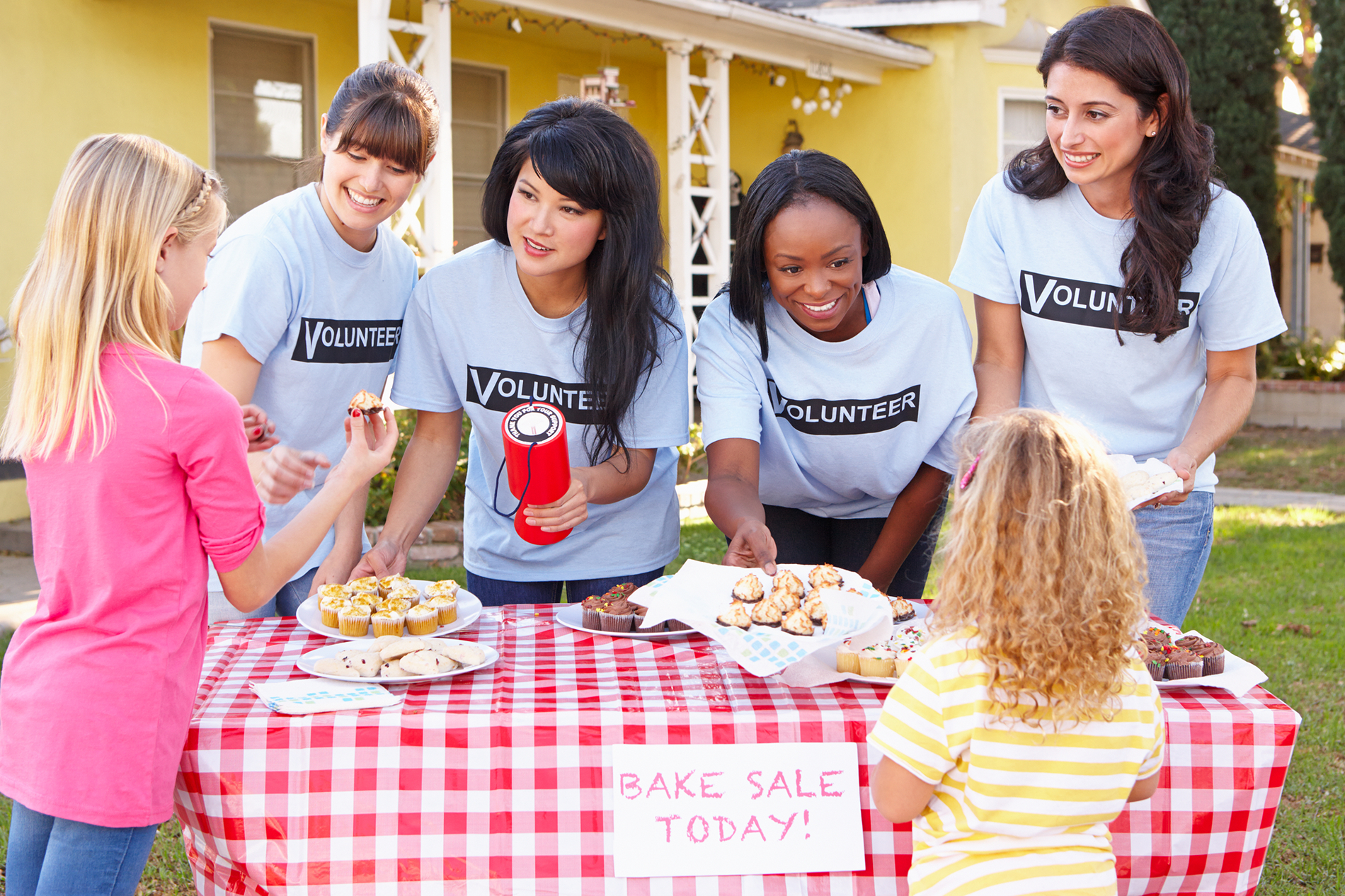 SETTING THE TABLE: SOME SCHOOL & CHURCH FUNDRAISING TRENDS
Of the 1.7 million nonprofits we noted above, nearly 40% are schools, religious organizations and foundations. And, as you might expect, a large proportion of the $499 billion raised by U.S. charities in 2022 went to schools, churches and similar organizations. According to education accreditation organization SAIS, the Education sector (which includes K-12 schools, higher education institutions and libraries) received 14% of total U.S. giving in 2021 — good for the second-largest recipient group in the country. Just last year, K-12 schools showed a +5.7% increase in total fundraising, and higher education registered a +7% increase. However, when extracting online giving only, both sectors' increases (+12.7% and +11%, respectively) outpaced their total gains — a nod to the proficiency (and power) of online giving. In fact, SAIS reports that most schools nowadays take a virtual-laden approach to fundraising, with 92% of schools saying they use Email marketing, 90% saying they employ online giving and 80% saying they incorporate Social Media in their fundraising.
RAISING MONEY FOR SCHOOLS & CHURCHES
Despite the intense competition for charitable dollars, it seems clear that support for schools and churches is trending well. It's simply a question of how to most effectively steer those dollars to YOUR specific organization. There are literally dozens of directions to take when raising money for schools, PTOs, athletic and club boosters and places of worship, and the sheer number of options can be overwhelming.
Also remember that in addition to the usual suspects (parents, alumni, community and athletic/cultural supporters who follow your school), schools can involve the help of local businesses — both smaller companies and larger corporations.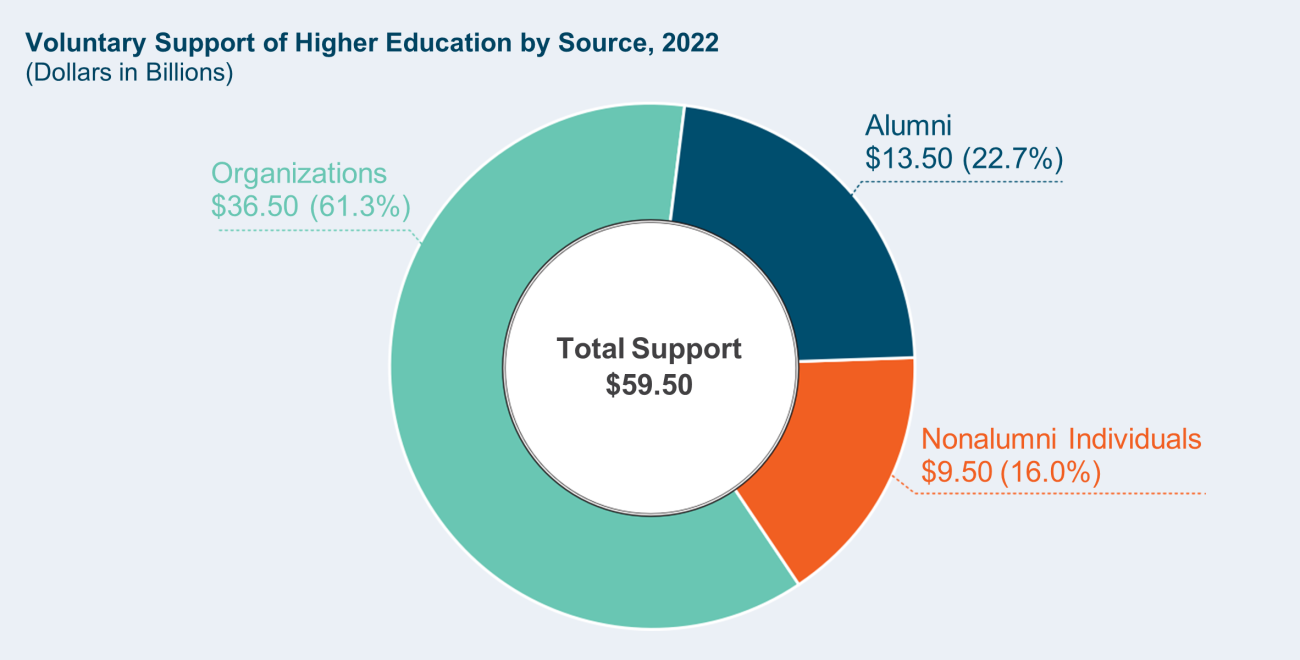 PUTTING SPONSORSHIPS TO WORK FOR YOU
Development professionals make stewardship of their supporters a top priority; part of that is ensuring that their nonprofit is not 'going to the well' too often, or for too much, with any one constituent — so as not to put future financial support at risk. One creative way to diversify your fundraising streams is through Sponsorships. Work your contacts and identify for-profit companies and corporations, other funding organizations like foundations, or even individuals and families who agree to underwrite the costs associated with planning and producing an Event, either out of their marketing budget, philanthropy budget or general coffers. Start with local businesses in close proximity to your school, church or other nonprofit, targeting ones whose mission (or customer base) align most closely with yours. In addition to a true desire to help their communities, businesses also understand the benefits of a strong philanthropic reputation in their trade area; such a PR bump is real and tangible.
Once you secure a Sponsor, some no-/low-cost things your nonprofit can do to show your thanks for the partnership include offering them 'Corporate Sponsor' real estate on your website (or perhaps even a Sponsor Page?) with a short description of their business, details on their Sponsorship, and possibly a coupon as an incentive for your followers to patronize their business. Other ideas:
Adding your Sponsor's logo to your printed and online marketing materials

Creating a short video highlighting their partnership

A guest blog featuring the Sponsor

Pushing your partnership (and your Sponsor's messaging) on your Social Media platforms

Giving your Sponsor one-time access to your Email marketing list
Depending on your Sponsorship opportunities and interest generated, your school/church/other nonprofit may develop tiered levels/packages to fit varied commitment amounts.
SPONSORSHIP IDEA #1: STORYTIME WITH SANTA
DonorPoint client Holy Name High School, a 575-student Catholic co-educational school, has executed a sponsored Storytime with Santa event since 2021. Holy Name alumni, parents, friends and community families are invited to campus for the free first-Saturday-in-December event. Attending children (who RSVP ahead of time on the school's website) are entertained by various Holiday crafts and other activities while they await the arrival of Kris Kringle himself (also a Holy Name alum….shhh, don't tell the kiddos), who reads yuletide stories to the youngsters, hears their Holiday wishes, and poses for pictures. The no-cost Event is underwritten by corporate Sponsors, who foot the bill for Santa's appearance fee, on-site arts and crafts, and all materials for activities at the Event.
Spurred by Email and Social Media engagement, Storytime with Santa elicits an overwhelming response from the Holy Name community, and the Event typically sells out weeks in advance.

SPONSORSHIP IDEA #2: THANKSGIVING FOOD DRIVE
Since 2009, St. Edward High School has held an annual student-driven fundraiser in partnership with the Lakewood Charitable Assistance Corporation to feed several hundred families in the school's community in need of food security. For its Thanksgiving Food Drive, non-perishable canned or boxed food items are collected by St. Edward students, and cash donations are accepted to purchase perishable food items — with each benefiting family receiving a mix of foods for a Thanksgiving meal as well as an additional week's worth of groceries. In addition to soliciting the donated items, the student body also volunteers its time to help collect, sort and distribute the food donations. As the Partner for the Thanksgiving Food Drive, the LCAC acts as the distribution arm for the food and monetary donations.
To date, St. Edward's Thanksgiving Food Drive has raised in the neighborhood of $100,000 in addition to nearly 5 tons of food in its efforts to provide a Thanksgiving meal to thousands of community families.
SPONSORSHIP IDEA #3: HOLIDAY GIFT DRIVE
Through more than two dozen programs, Bellefaire JCB provides outpatient and school-based counseling, prevention and early intervention, homeless and missing youth services, adoption, foster care and residential treatment and more in schools and communities it serves for over 43,000 youth and their families each year — helping them achieve resiliency, dignity and self-sufficiency.
Each year since 2010, Bellefaire JCB has held its Holiday Gift Drive, where staff helps the program's youth create gift wish lists for the Holiday season, which are subsequently communicated to supporters in hopes of fulfillment. Donors then choose a wish list and incorporate it into their Holiday shopping. After six years of increasing volunteer hours dedicated to executing the Holiday Gift Drive manually, Bellefaire JCB started using DonorPoint's cloud-based online donor engagement platform in 2017. Now, each child's wish list is turned into a virtual catalog 'card' that donors can browse and select online, based on a brief description of the youth and the items on the list — without having to leave the comfort of their home or office. Once donors make their choice, the selection is automatically registered into the platform, and the list is marked as 'claimed' so other donors can see it's no longer available — and enabling Bellefaire JCB staff to easily reconcile the incoming gifts with the matching request.
With the move to virtual, Bellefaire JCB's Holiday Gift Drive reached a new record of 1,100 gifts for nearly 1,000 youth in 2022. The Event's success is made possible by a number of Sponsors that help fund the hard costs associated with the Gift Drive.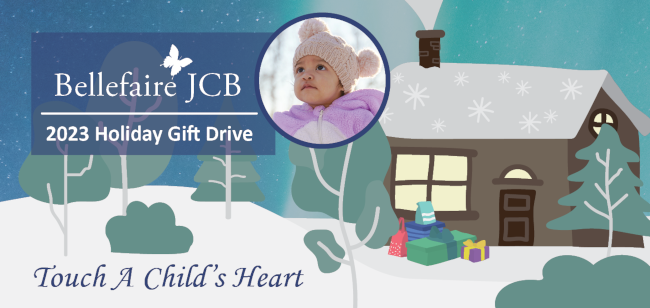 OTHER PROVEN FUNDRAISING EVENT IDEAS
Determining the best fundraising Event for your school, church, United Way agency or other nonprofit can be a challenge, as the directions you can take are immeasurable. Depending on your situation and donation goals, consider this short list of Event initiatives that are relatively easy to execute and typically produce solid results:
Food-related Events such as meal/bake/chocolate/pancake or even restaurant gift card sales, cook-/bake-/chili-/soup-off competition….or even food-eating competitions

Challenges (like Fitness/Exercise — think mileage, step-counting, etc…..or Trivia or Bingo nights), in which participants can compete individually or within groups
Subscription Drives have historically been popular in schools, with students selling magazine subscriptions….though nowadays a move to paid online subscriptions seems more viable
'Pop-up' gift stores, where students can buy Holiday/Easter/birthday/anniversary or other special occasion presents for loved ones
Contests (Teacher/Employee of the Month to whomever raises the most donations, Beard Growing/Shaving, 70s/80s costume contests, etc.)
Carnivals/Festivals/Fairs/Field Days, either during the school year or during the Summer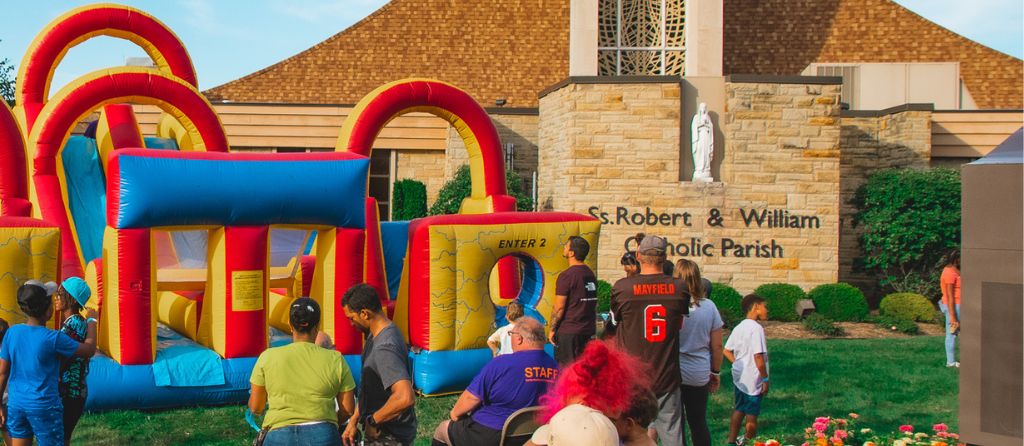 A brand new year is right around the corner, so start thinking about what your organization's 2024 fundraising Events calendar is going to look like! If you'd like to discuss how we can help you construct one to remember, drop us a quick note