Fundraisers, Special Events & Custom Campaigns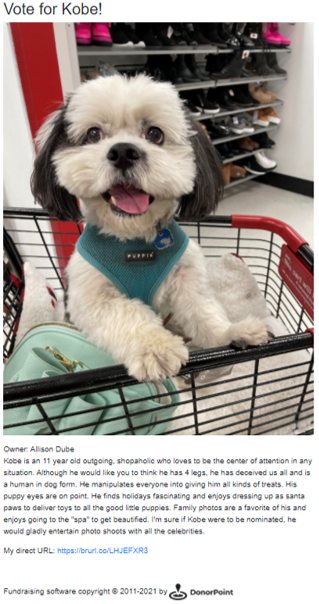 An umbrella of solutions designed to support any ask you make of your constituents -- financial or otherwise. Easily create landing pages and support materials for the following, with Custom Fundraising campaign options for Enterprise clients:
Raffles
Auctions
Contests
Donate Now
Meetings
Sponsorships
Memberships
Merchandise Sales
Speakers/Lecturers
DonorPoint software also includes these donor-facing features
Set up scheduling, registrations, hour -tracking, waivers and other functionality critical to making the most of your volunteers' efforts.
One-time, recurring, tribute, memorial and more are easily set up with pledge management tools that make tracking and nurturing easy to do.
And these service features that make it easier for you to create, track and engage
Harness the power of email marketing and social media and activate the passion of your supporters with DonorPoint's Peer-to-Peer and Crowdfunding solutions.
Find out more today with a demo