Congratulations to your nonprofit on making it to yet another Year-End!
You may look at Year-End as equal parts daunting, inspiring, challenging, ambitious. All of these feelings are valid.
Why?
Historically, Year-End charitable giving has represented a sizeable chunk of an organization's total revenue for the year. As recently reported in the 2023 M+R Benchmarks Report, anywhere from 26% to 32% of a nonprofit's annual revenue comes in December alone. And to break it down further….10% of all charitable giving occurs in the last three days of the calendar year, according to a 2023 Double the Donation survey. Catalysts for this late giving include the rush to get tax deductions in before the December 31 deadline, Holiday gifts, and donations in memoriam of loved ones lost during the preceding year.
With so much opportunity at stake, a solid Year-End campaign strategy should be one of your nonprofit's primary endeavors. In this blog we'll shed some more light on just how important Year-End giving is to the fiscal success of your United Way agency (or other nonprofit), and impart a few tips on how to optimize this important part of your year.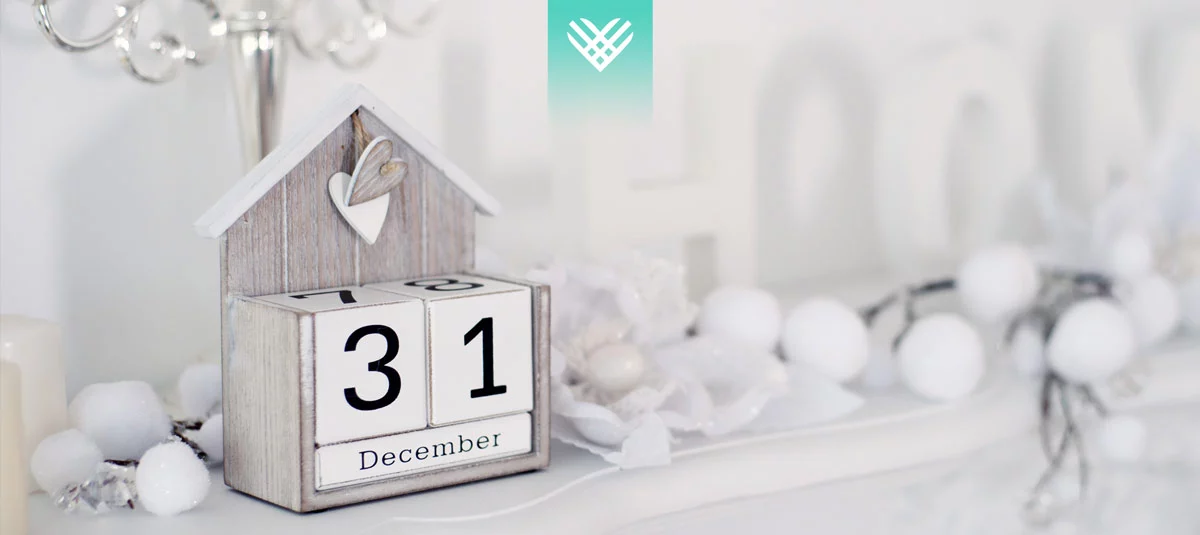 A SITUATIONAL ANALYSIS OF YOUR REST-OF-YEAR GIVING, LOOKING AT YOUR LAST YEAR-END CAMPAIGN
While there's more support funneling in during November and December than any other months of the year, there are still things to be learned from your January-October fundraising — and if you're already doing a good job of donor segmentation, arriving at takeaways should be less laborious. What's the breakout of gift by amount? By gender? By age or household income group? What percentage of gifts are from recurring donors? Getting a clearer picture of your group of supporters will help guide you towards a Year-End campaign that speaks to the audience you're targeting — and will motivate them to give.
Before you embark on planning your 2023 Year-End campaign, fully analyze your 2022 edition. How much was raised versus goal? Who were the contributors? What succeeded? Where were the areas for improvement? The answers to these questions will go a long way towards informing what direction your agency (or other nonprofit) should — or shouldn't — go for this year's campaign.
CONSIDER HOW YOUR SUPPORT IS TRENDING…AND DON'T BE AFRAID TO MAKE IT PART OF YOUR YEAR-END MESSAGE
Take your supporters on your journey with you. If your United Way agency (or other nonprofit) is on pace for a record-breaking year, tailoring your message towards a 'your Year-End gift can help us SET A RECORD!' theme will give your audience a chance to feel a part of the achievement. On the contrary, if donations are down, be transparent about it (and perhaps even quantify with a percentage or dollar amount that you're short?) and communicate the need for support to help salvage your year. Either way, letting your constituents know that their timely contribution is critical to your success should help motivate them to act.
And, as with all asks, remember to keep your mission and the populations you serve front and center. The support you're asking for isn't for your benefit, but theirs. Touching impact stories that highlight a individual benefactor (with their approval and cooperation, of course) can be a powerful tool.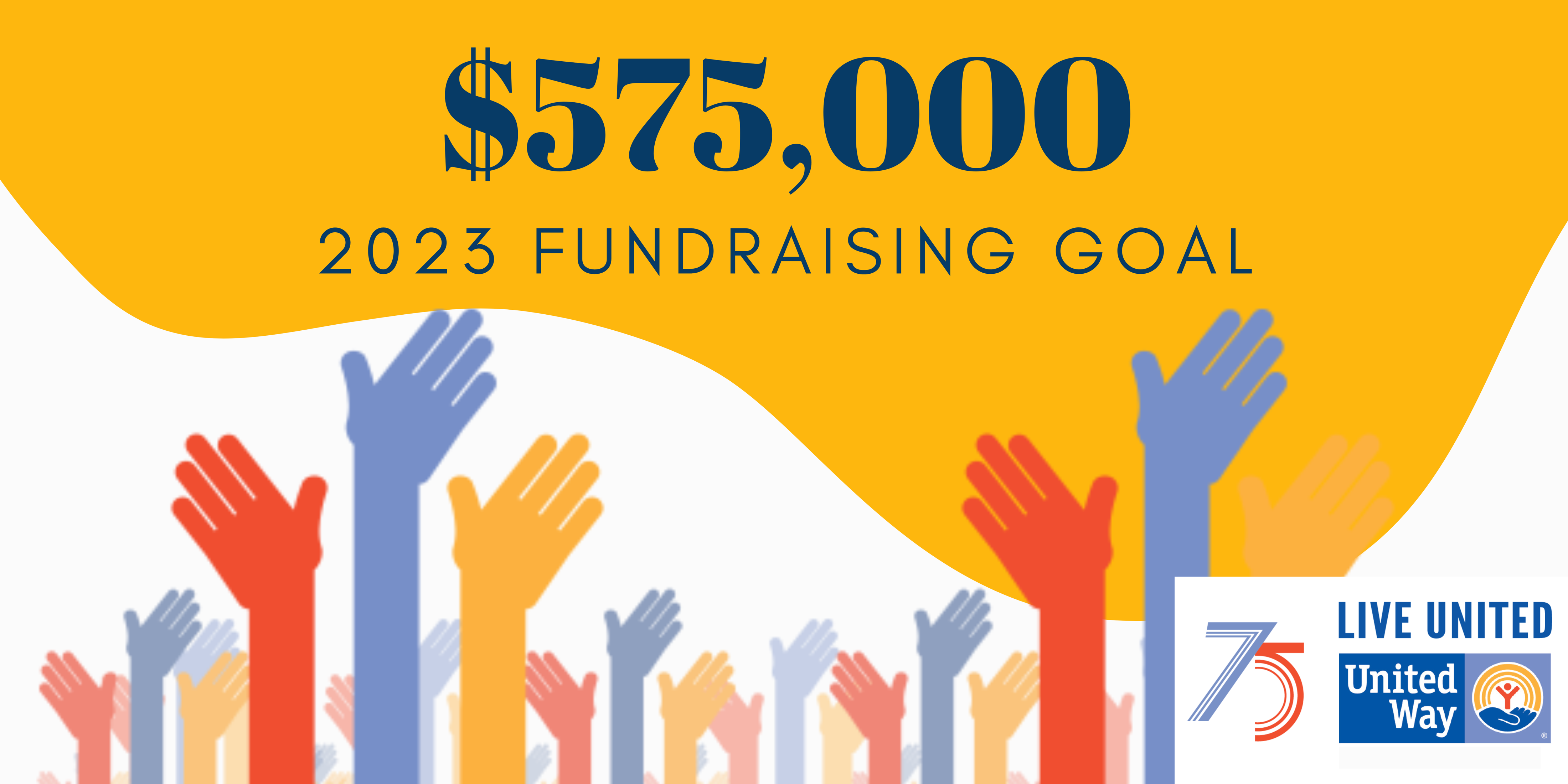 A SIGNIFICANT AMOUNT OF GIVING HAPPENS IN NOVEMBER-DECEMBER; START YOUR CAMPAIGN ACCORDINGLY
Year-End sneaks up before you know it. Use the Summer months (July-August) to brainstorm your campaign internally, spark a dialogue with your staunchest supporters as to the most effective plan of action to create interest, and plan your timelines.
September-October is the time to transition from plan to action; more than half of nonprofits start planning their Year-End fundraising campaign within this timeframe. Here your energy should be spent finalizing and vetting strategy, the tactics that will support it, and any necessary donor segmentation for your messaging (remember, personalization is key: you always want to talk to your biggest and most frequent givers a little differently than you would lesser/once-a-year donors). The latter part of this timeframe is ideal for any teasers or trailers you wish to employ; when done effectively, these can create a buzz and viral interest that maximizes anticipation of what's coming after.
Come November 1, your Year-End campaign should be launching so your agency (or other nonprofit) can capitalize on the November-December giving statistics we noted above. An early November launch also gives your campaign enough time to seed in your audience's top-of-mind, so you have significant momentum for the arrival of…
GIVING TUESDAY — A KEY ALLY OF YOUR YEAR-END CAMPAIGN
We've written at length about the importance of the growing Giving Tuesday initiative to the success of your annual revenue. Within the first week of your campaign launch, Giving Tuesday should occupy dedicated real estate in your appeal communications. GT has built significant equity over the 10 years of its existence, and it's a logistically simple ask to communicate. Scan the Giving Tuesday messaging of some of the charities whose work you admire for some tips and tricks you can adapt to your agency (or other nonprofit). If you give Giving Tuesday a solid four weeks' worth of attention in your marketing, you can fully leverage its impact to benefit your organization.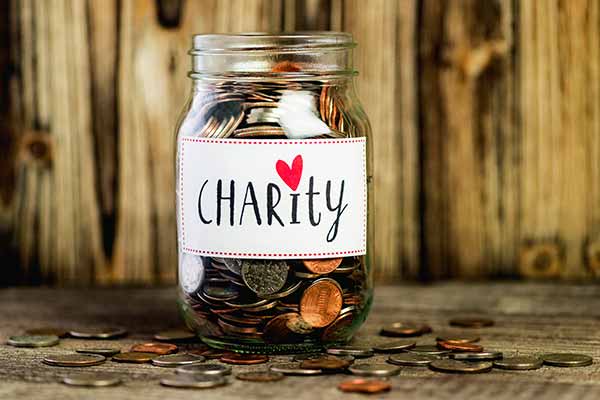 SOME THINGS YOUR YEAR-END CAMPAIGN SHOULD FEATURE
Make sure you thoroughly evaluate your Year-End message, using feedback from your internal staff, Board of Directors and possibly even your top donors, in exactly what to say and how to say it. Make sure your ask educates (so your audience clearly understands who you are, the work you do, and the outcome you're looking to accomplish) and engages (tell them ways they can get involved, be it time, talent or treasure) your audience.
Don't be afraid to use messaging that conveys a sense of urgency to your prospective donor ('Only three days left to donate!' 'One day campaign — tomorrow will be too late!'), and get creative with your campaign with a clever angle/look to cut through the clutter.
UNLEASH THE POWER OF EMAIL & SOCIAL MEDIA
We live in a time when technology enables us to reach all corners of the globe with a single keystroke. Use your Email & Social Media networks to extend your message at every turn; it should be a tributary to every single tactic you execute. Not only will it hammer home the message to those in your audience who are familiar with you, but it will also increase awareness of your cause across new populations and geographies. A helpful tip: come up with a program that rewards your top engagers if they recruit family-friends-colleagues-neighbors who have not previously been involved to support your cause….or perhaps a prize to the person whose photo posted on your feed garners the most Likes. And be sure to include Mobile donation capabilities if you have them; this is a hugely popular method of quick, effortless giving — especially among the younger demographic.
THE APPEALS ARE OUT….BUT THE WORK ISN'T DONE YET
Your Year-End campaign has been broadcast, and everyone in your agency (or other nonprofit) has been diligently performing their duties to keep the campaign humming and on target. But there's still much to do.
Follow up with your donors individually throughout the campaign, reminding them how crucial their timely support is — but, be careful not to hound them too much (those on your staff who know them best can make the optimal call).
Go back to the Reporting & Analytics plan for your campaign. Constantly monitor the metrics you've deemed most important, and create a dashboard that clearly displays those metrics so you can measure your efforts on a daily basis and adjust if need be. Google Analytics and your CRM (if you have one) can be useful tools to assist in your campaign's analysis.
It's been noted in countless nonprofit studies that timely and commensurate thank yous inevitably lead to higher retention rates and giving amounts. Thanking your donors makes them feel appreciated, valued, and integral to what you're trying to accomplish. No matter the donation amount, always send a personalized thank you within one week of their gift. (Within 48 hours? Even better!). When all your donors have been thanked, you can then identify those within your supporters for whom public recognition is appropriate — either at one of your nonprofit's in-person events, on your website or social media platforms, or perhaps even a local print/broadcast ad thanking them for their generosity. (Disclaimer: make sure that you know unequivocally that 1) this person will be on board with such recognition and that 2) no other feathers will be ruffled by such an announcement.)
We hope these pointers have given you plenty to think about when looking at your own Year-End campaign! If you'd like to discuss how we can help you construct a powerful one, please reach out.