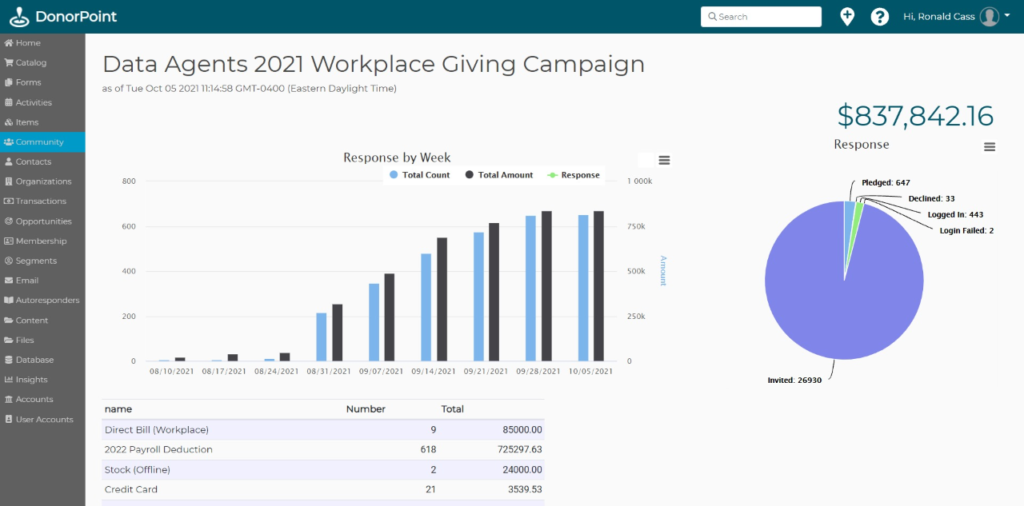 Funds do the most good when you quickly and easily know where they came from and how they've been designated for use. DonorPoint's Reporting & Analytics feature helps you gauge, measure and track your efforts and the support you're receiving.  100% configurable dashboards (bound by only your creativity) are available at the Enterprise package tier.
Templated dashboards and reports, custom automated report delivery, coding options that allow your teams to view the information as they need it, and much more, Reporting & Analytics tools from DonorPoint give you the information you need at your fingertips.
DonorPoint software also includes these donor-facing features
Incorporate gift shop sales, online or physical, into your donor management and outreach efforts.
And these service features that make it easier for you to create, track and engage
Activate your network and harness the power of social media with a cohesive content strategy and consistent messaging