Raffles & Fundraisers Success Story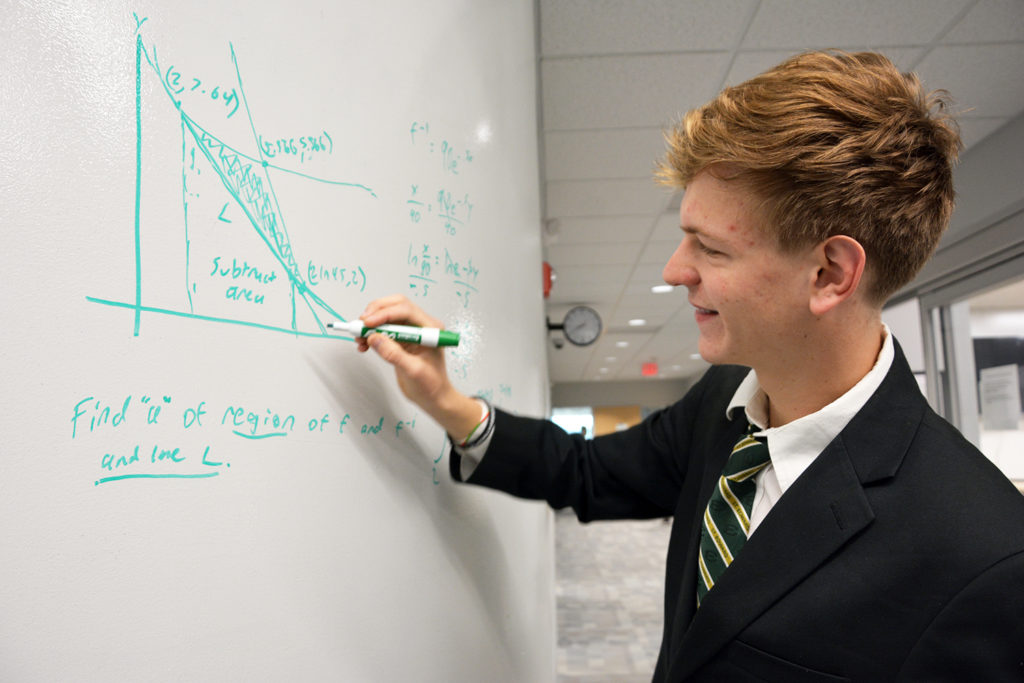 St. Edward High School
Founded in 1949, St. Edward High School is a Roman Catholic boys high school in the western Cleveland suburb of Lakewood, OH.  Operated by The Congregation of Holy Cross, the 900-student school offers a college-preparatory curriculum, as well as several specialized programs typically reserved for college campuses.
St. Edward High School's Holy Cross Mission and Heritage are at the heart of its robust roster of school-wide fundraising and service projects and programs.  Since 2018, St. Edward has worked with DonorPoint on some of its signature fundraising initiatives, helping the school reach higher levels of success each year.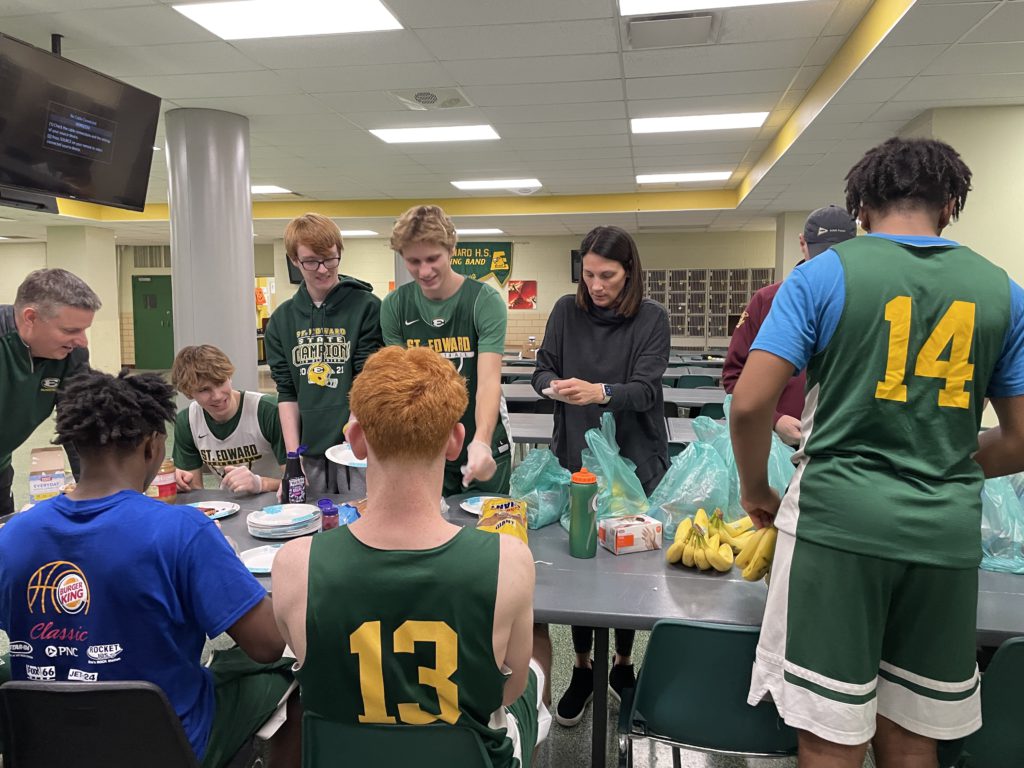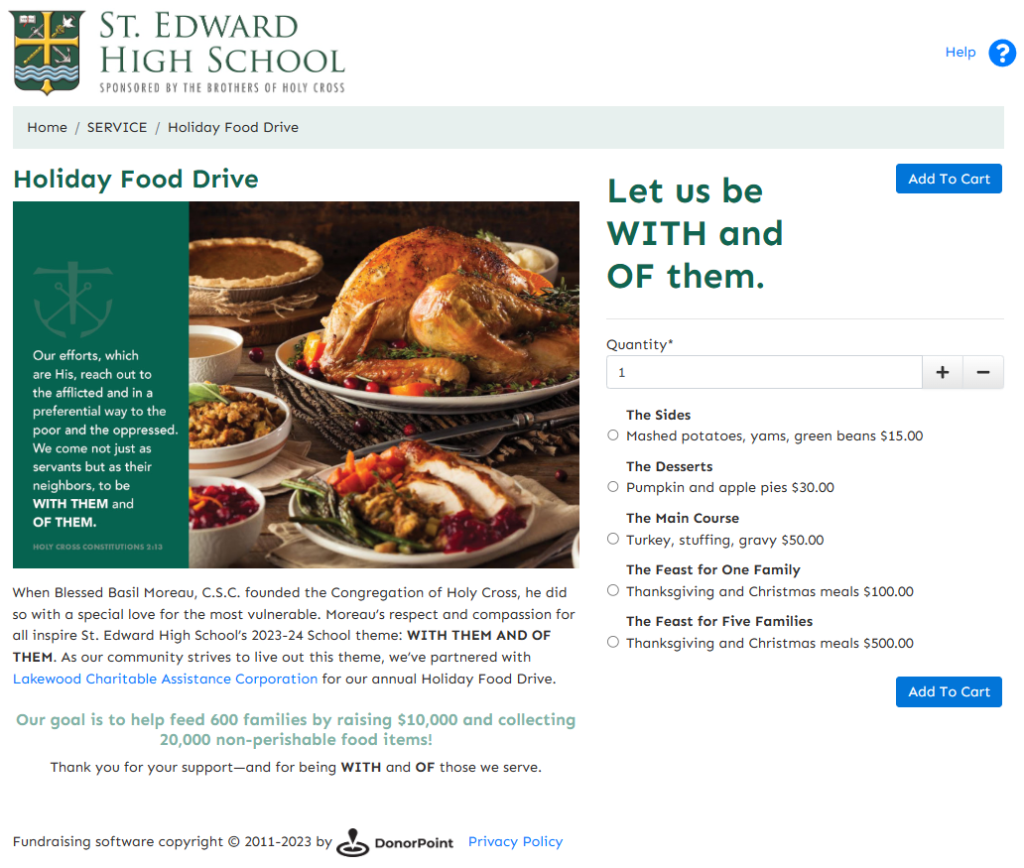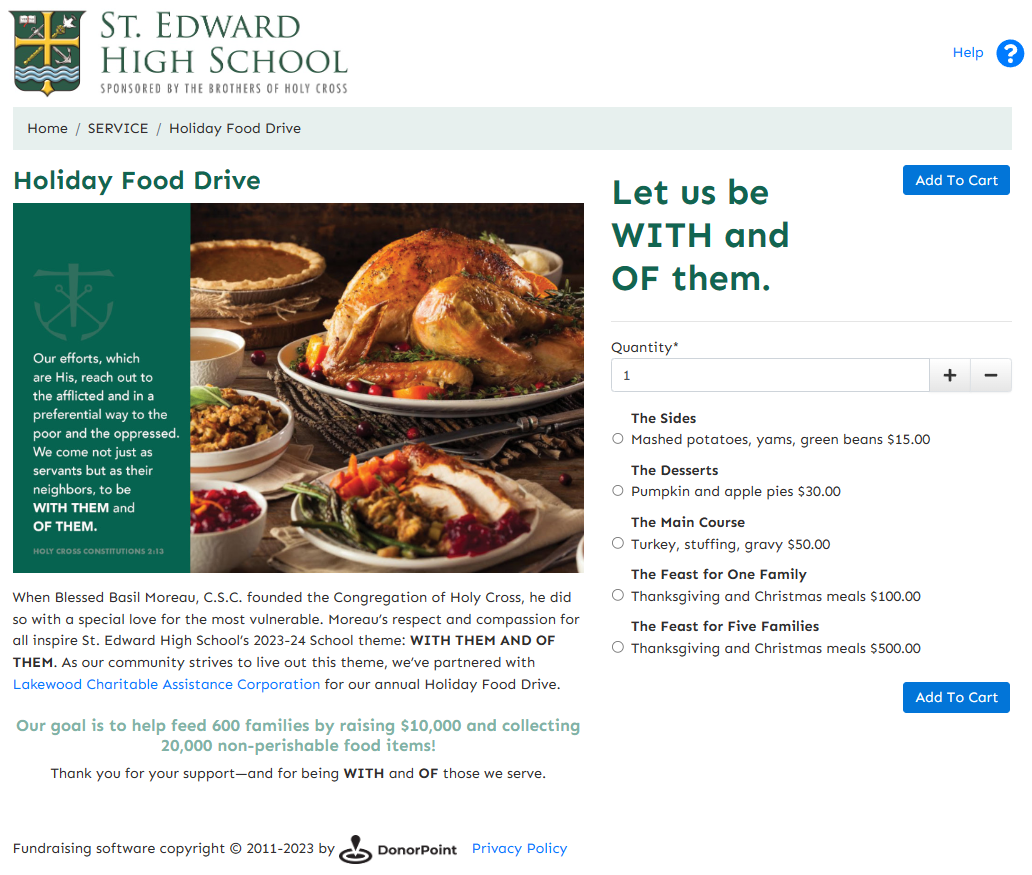 Thanksgiving Food Drive
Since 2009, St. Edward has executed an annual student-driven fundraiser in partnership with the Lakewood Charitable Assistance Corporation to feed several hundred Lakewood families in need of food security. 
Non-perishable canned or boxed items are collected by St. Edward students, and cash donations are accepted to purchase perishable food items — with each benefiting family receiving a mix of foods for a Thanksgiving meal and an additional week's worth of groceries. In addition to soliciting the donated items, the student body also volunteers its time to help collect, sort and distribute the food donations.
Triple A Raffle
Each Fall since 1995, St. Edward has sponsored its Triple A Raffle — another student-led fundraiser whose proceeds support the high school's Academics, Arts and Athletics programs.  Among the specific areas of impact that benefit from the raffle: academic clubs, sports programs, theater initiatives, retreats and more that work to spur personal growth and allow students to develop their talents to the fullest.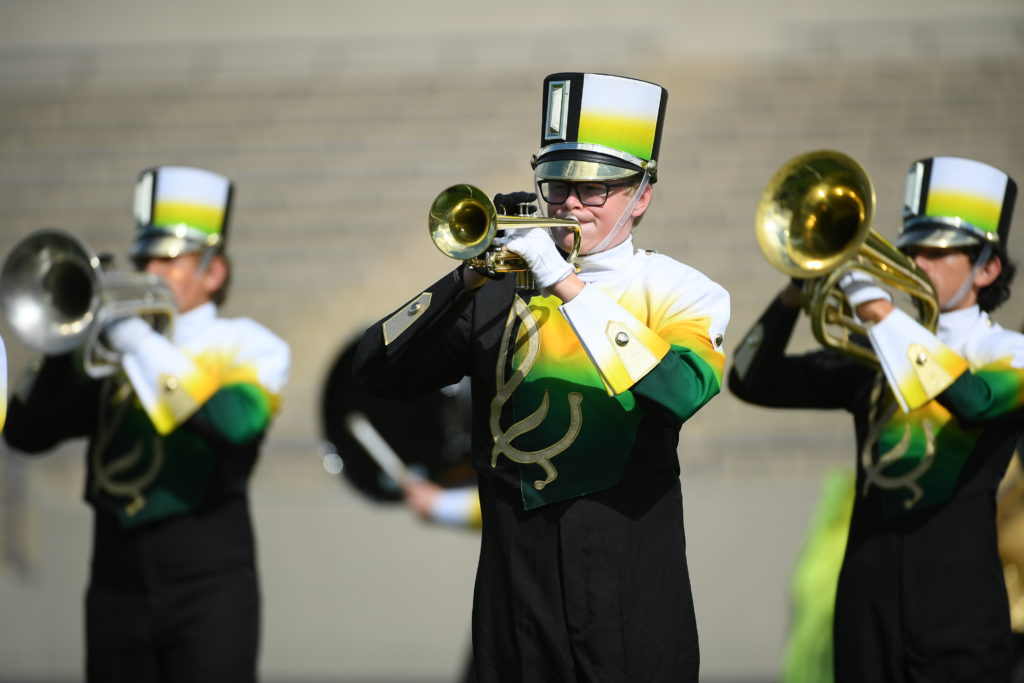 The raffle's Grand Prize is $15,000, with 2nd place $2,500 and 3rd place $1,000.  Ten-dollar tickets can be purchased through current students, on-site at the bookstore, on the school's website or by phone — and can be paid online by credit card, or offline with cash delivered by a student.  Utilizing DonorPoint's software, the initiative's online donors have the option to add the credit card transaction fee to their donation, ensuring that 100% of their gift supports the cause.  Donors can also designate their donation towards a particular St. Edward student if they wish — another DonorPoint solution feature.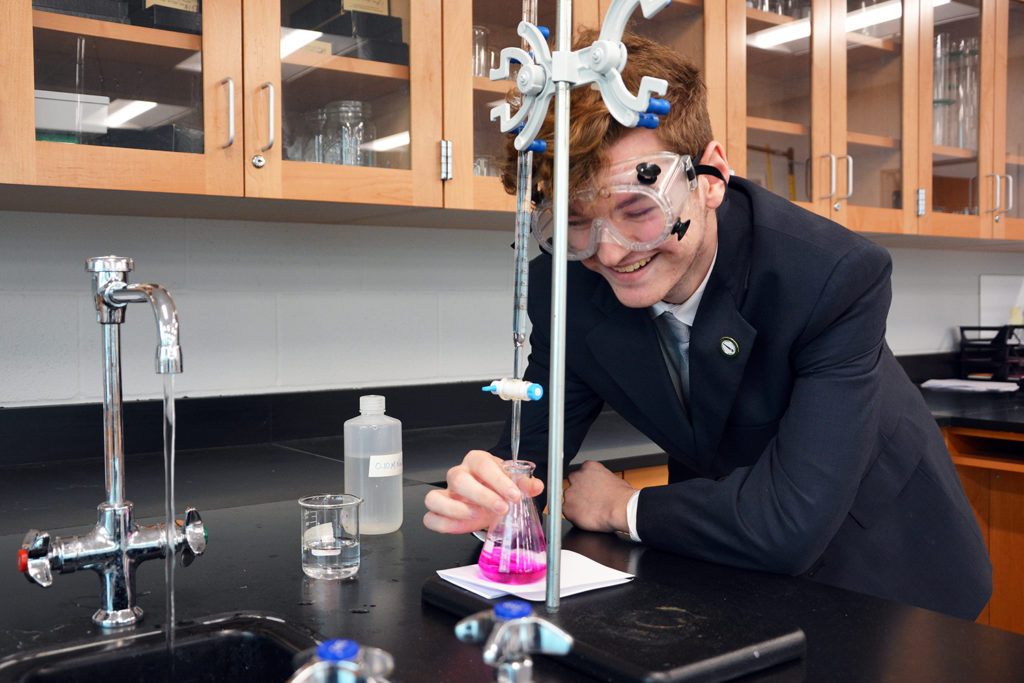 The Raffle's DonorPoint-facilitated email campaigns solicit support from prospective donors, and allow those who are alumni of the school to add their graduating year in their response, or to identify themselves as a faculty/staff member by checking a box.
At the conclusion of each campaign, the school's top student sellers receive special recognition at a school-wide rally for the Raffle drawing.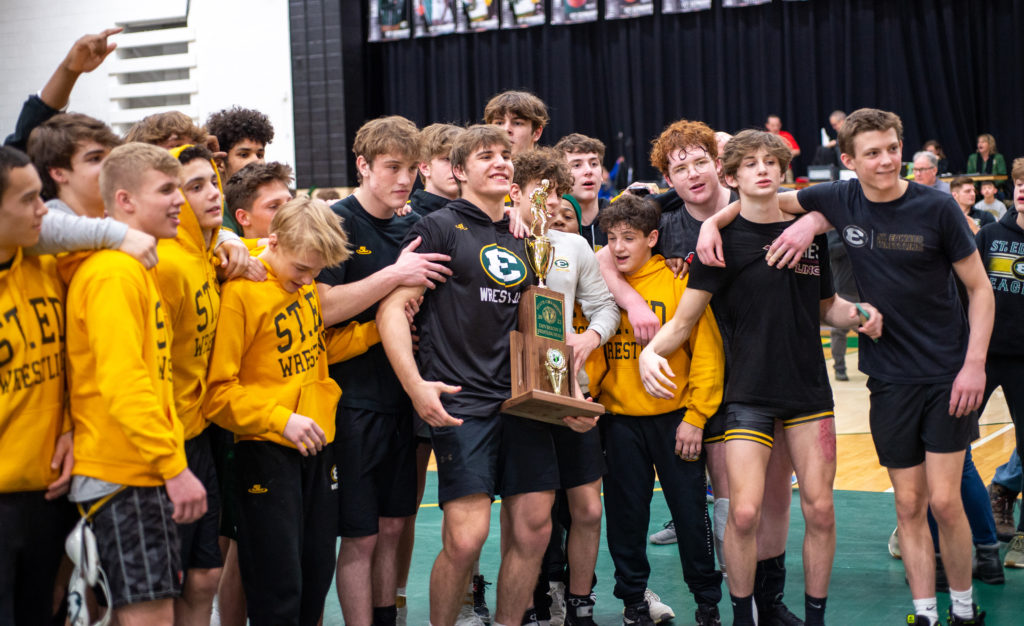 The Results
To date, St Edward High School's Thanksgiving Food Drive has raised in the neighborhood of $100,000 in addition to nearly 5 tons of food in its efforts to provide a Thanksgiving meal to thousands of local Lakewood families.
Since its inception, the Triple A Raffle has raised nearly $3 million to support Academics, Arts and Athletics at the high school. The school's 2021 edition alone raised over $200,000 for the cause.
Mo Loesch, Executive Operations Manager for St. Edward High School, said "DonorPoint's solution is so easy to use, and allows us to realize a high level of success without making our students sell tickets door-to-door. So much communication is driven by email and social media these days; our students can leverage this by sharing their proprietary fundraising links with family and friends using DonorPoint's tools — which spreads their message instantly and to a much broader audience than they ever could before.
"Since we've gone to an online-only platform with DonorPoint," continued Ms. Loesch, "we've experienced a noticeable increase in sales."