This year's Giving Tuesday is planned for December 3rd, but you should be planning now to capitalize on this rapidly growing national movement.
Having grow exponentially since its founding, Giving Tuesday seeks to be an altruistic "palate cleanser" from the consumerism of Black Friday (and increasingly, Cyber Monday). It also helps focus attention on the important work of nonprofits going into the end-of-year.
So why participate? I think the better question is why not? A rising tide lifts all boats, and by banding together, the nonprofit community has a great opportunity to shine a light on local efforts, small organizations that don't traditionally have money to spare for marketing and to connect with and inspire volunteerism and giving.
And taking part couldn't be easier. There's a beginning toolkit here and a quick google search of "Giving Tuesday (YOUR COMMUNITY OR REGION HERE)" will help you connect with the many local organizations forming to help promote the concept.
For instance; here in our hometown Wish Cleveland, a website dedicated to being a news and resource site for local nonprofits, organized a Giving Tuesday event last year . That has grown into a larger mission for this year, which Big River is proud to be a software sponsor for.
Their plan this year? Hats for sponsors, a hype video and a single webpage where any local nonprofit can explaining their mission and receive donations or volunteer commitments.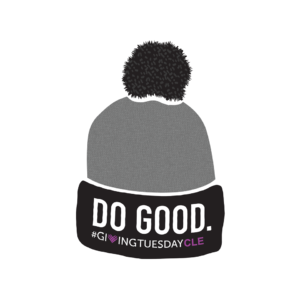 Will those ideas work for you? Maybe, maybe not. But now is the time to decide on your participation, and join in the movement.