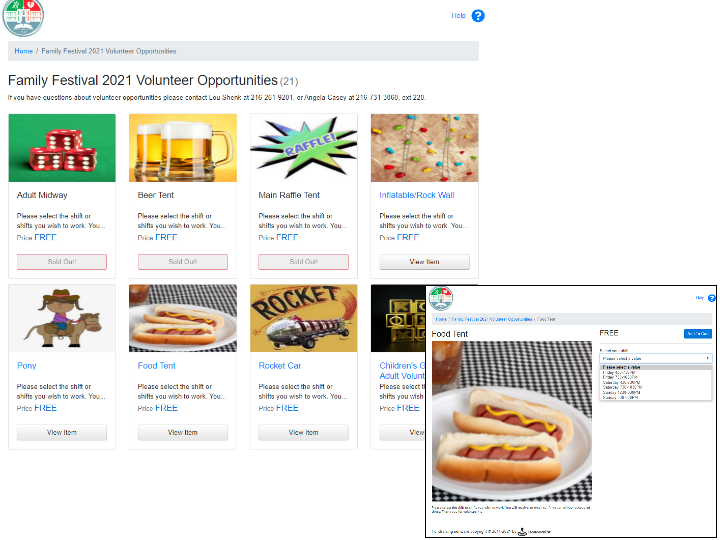 Need a simple, comprehensive way to schedule, track and even manage volunteer rewards? DonorPoint's Volunteer solution can do all that, as well as integrating volunteer information and activities into your larger fundraising efforts.
Allow for online volunteer registration, set up workflow questions, automatically send waivers or other information, manage day-of assignments and more -- all with easy-to-use tools that let you set up volunteer opportunities in minutes.
DonorPoint software also includes these donor-facing features
Incorporate gift shop sales, online or physical, into your donor management and outreach efforts.
And these service features that make it easier for you to create, track and engage
Activate your network and harness the power of social media with a cohesive content strategy and consistent messaging
Make it easier for volunteers to assist your cause with DonorPoint.