Secondary Education Success Story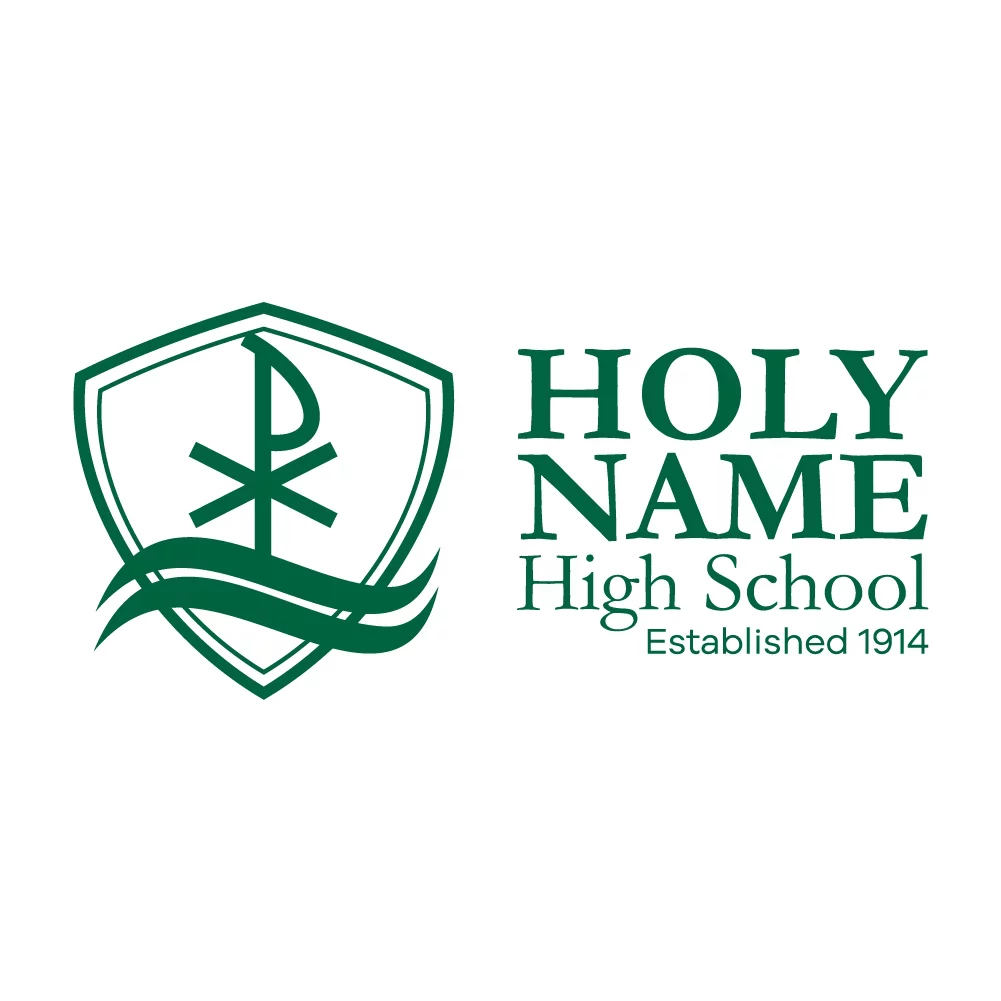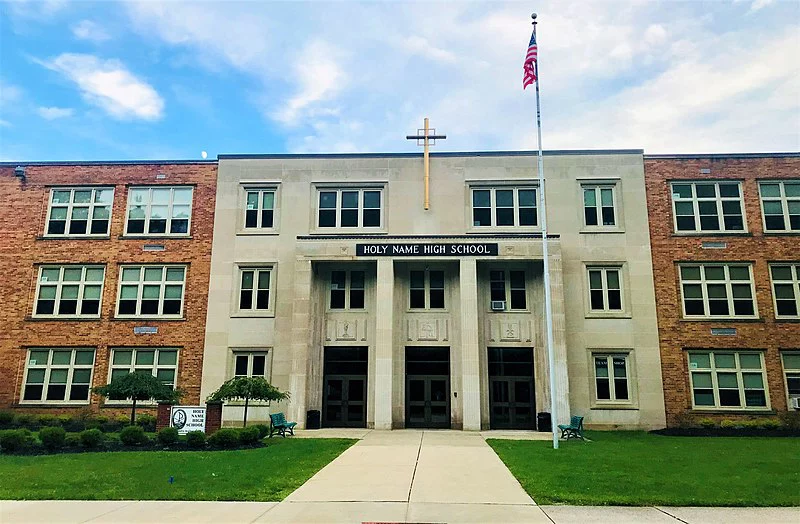 Holy Name High School
Holy Name High School, a 575-student private co-educational high school in the Cleveland suburb of Parma Heights, OH, has the distinction of being the first area Catholic high school to enroll both male and female students when it was founded in 1914.
Holy Name started its online fundraising partnership with DonorPoint in 2020 with just a single initiative, dipping its toes into the water gradually. However, as the school saw increased successes from its online efforts, it expanded into a robust roster of annual events within its fundraising catalog.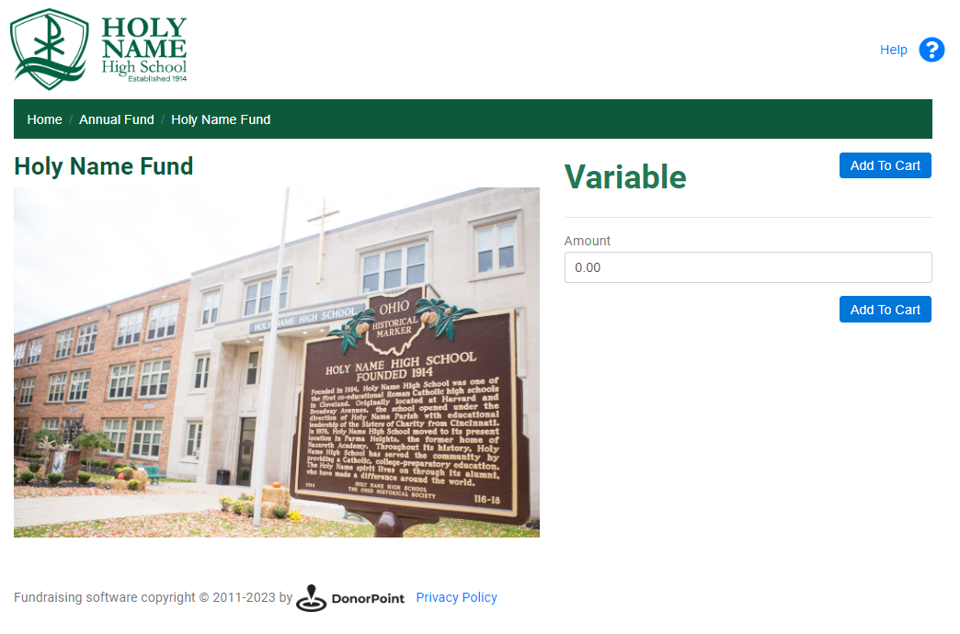 Event Raffles

DonorPoint took Holy Name's signature 'Triple Threat' annual Raffle online in 2020, where $10 tickets can now be solicited by email and social media sharing to help fund the education cost of Holy Name students in need of assistance — exponentially increasing the reach of the initiative.  In addition to purchasing Raffle tickets online within minutes, supporters can designate their purchase to help fulfill a specific student's quota of tickets sold, and have the option of adding their own graduating class year if they are an alumnus.
The success of their Triple Threat Raffle has spurred Holy Name to add more Raffles to its stable:  A 50/50 Raffle to win a $10,000 Grand Prize (with a maximum of 200 tickets available at $100 each), and a Weekend Spa Getaway Vacation Raffle whose max is also 200 tickets, each priced at $50.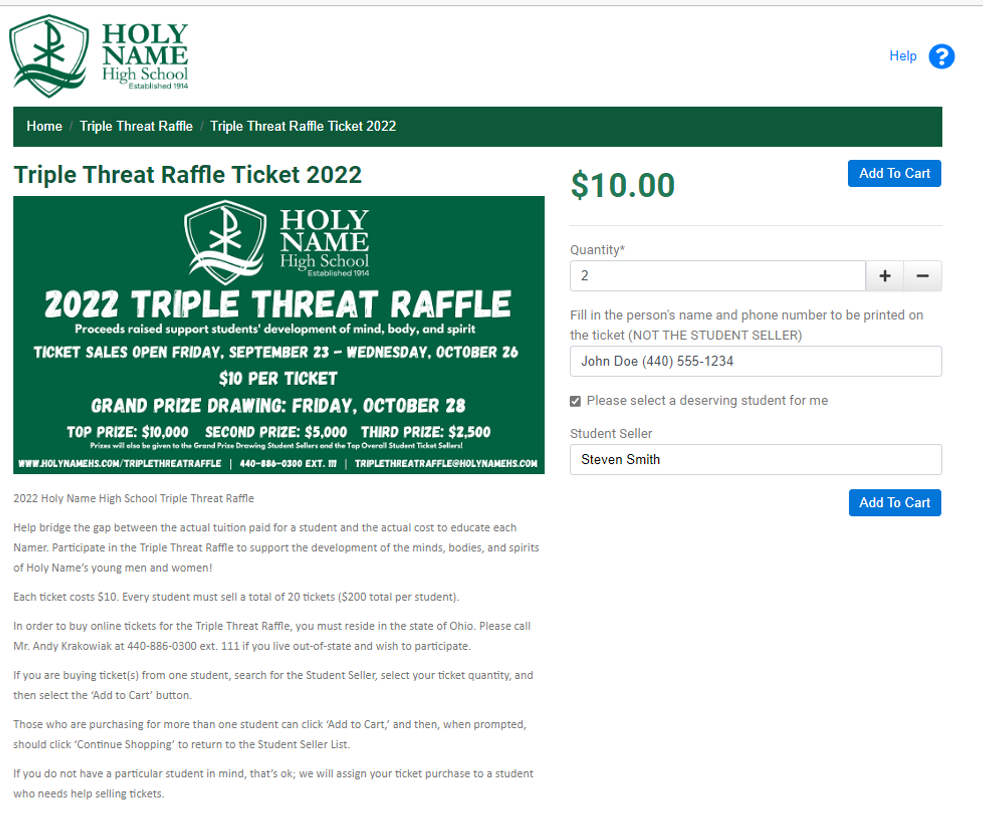 Other Fundraisers
Holy Name High School also runs other fundraisers through DonorPoint's online platform, including its inaugural 'Dave the Wave Dash' 5K — a May virtual fun run/walk open to all Holy Name students, staff and alumni.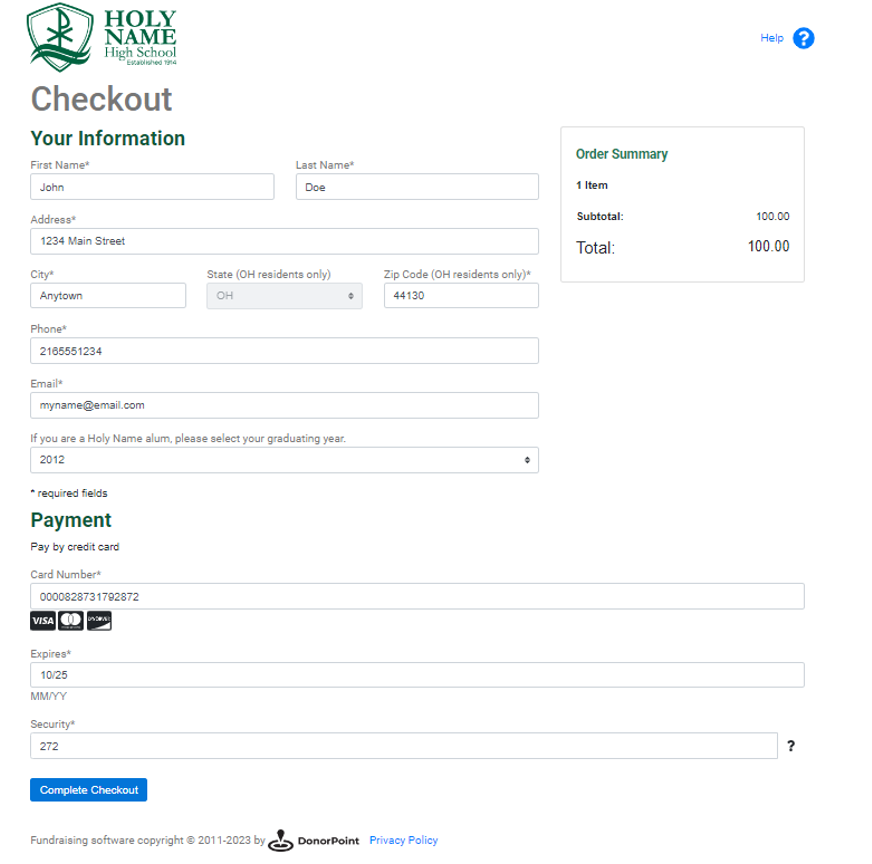 Annual Student Fees
The online giving successes experienced by Holy Name during its association with DonorPoint has led to brainstorms regarding other ways to automate what had traditionally been 'in-person' initiatives for the school. Holy Name's positive experiences with DonorPoint's solution was a natural segue into collecting annual Student and Activity fees online. Now parents and students can pay for annual school Enrollment, Biology Lab and Athletic Participation fees, Yearbooks, campus Parking Passes and more with a simple mouse click — and saving countless school administration man-hours that once had been spent manually creating, updating and monitoring spreadsheets to keep track of who has (and hasn't) paid.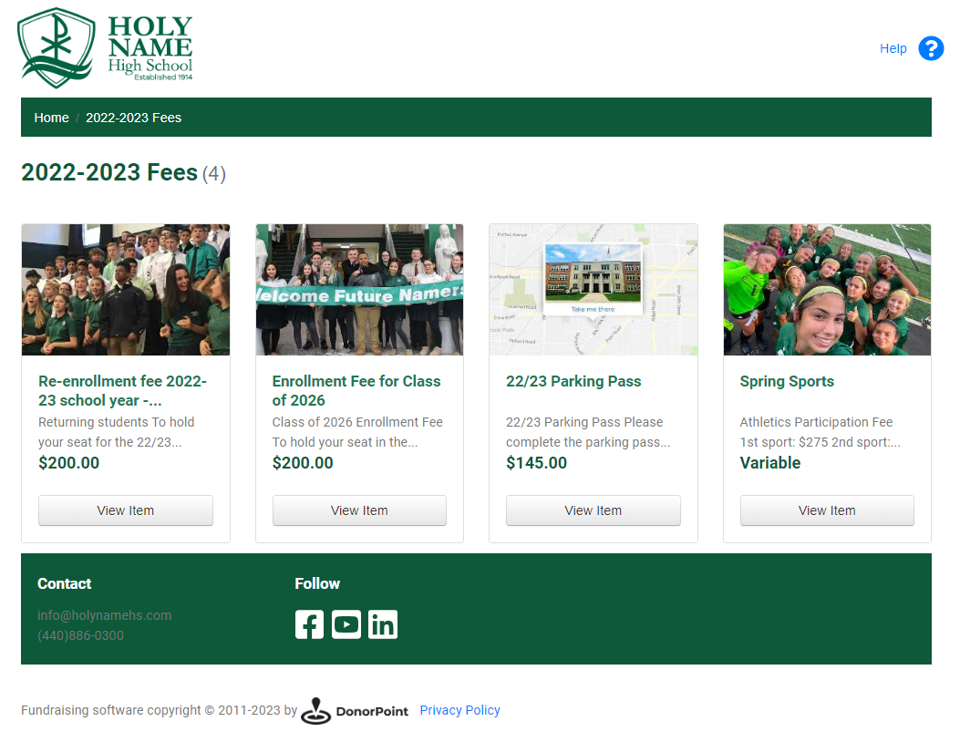 The Results
In a span of only three years, Holy Name High School has taken a major step forward in its fundraising outcomes with the help of DonorPoint's online donor engagement solution. "The fundraisers we've held have been invaluable in terms of supporting every aspect of our mission to help our students grow into responsible, caring adults," said Shelbrey Blanc, President of the high school. "From tuition assistance for students and families in need to initiatives enabling our students to fully participate in school sports, clubs and other in- and out-of-class curriculars, DonorPoint has helped Holy Name grow from a singular fundraiser in 2020 to where we are now — blessed with a portfolio of signature fundraisers that have thrived."
Ms. Blanc credits DonorPoint as an integral partner in helping Holy Name achieve such heights. "(DonorPoint's) guidance has been absolutely immeasurable. They've been lockstep with us on our entire journey, helping us get to the best place we can as a top-level educational institution. Their counsel has been so important to our impact."