Memberships & Sustaining Giving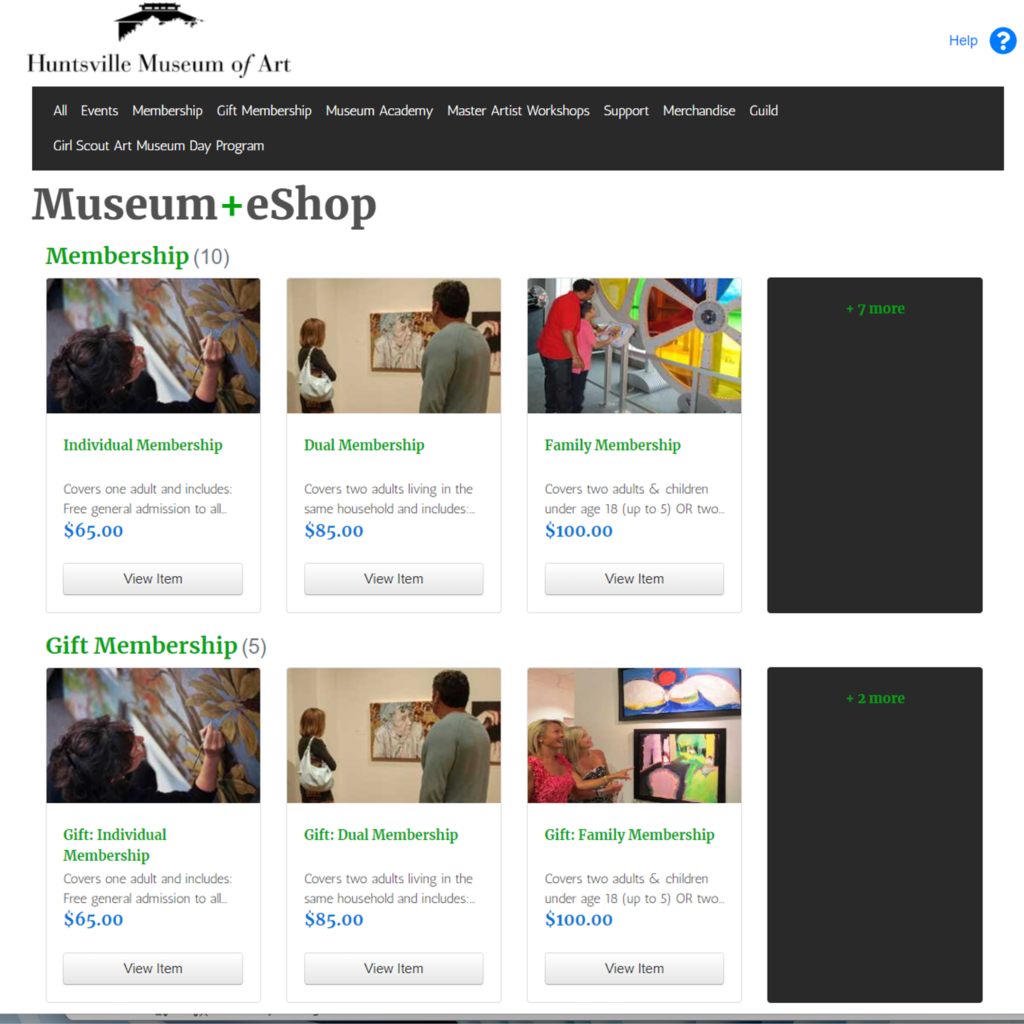 Perfect for museums, trade organizations, professional associations, advocacy groups and more. Incentivize supporter involvement with tiered benefits and create ongoing giving programs to transform a one-time gift into an ongoing, sustaining partnership with your donors.  Includes:
Support for tiered giving levels
Multiple contacts functionality
Benefits, discounts and promotions associated with Memberships
Automated Membership renewal
Success Story – Huntsville Museum of Art 2021 Membership Challenge
DonorPoint software also includes these donor-facing features
And these service features that make it easier for you to create, track and engage
Harness the power of email marketing and social media and activate the passion of your supporters with DonorPoint's Peer-to-Peer and Crowdfunding solutions.
DonorPoint's robust and adaptable Workplace Giving solution, including Single Sign-On, Foundations and Designations, makes sure that technology is an asset -- not a hurdle -- to your federated giving campaigns.
Our full Individual & Recurring Giving suite, with options for Donate Now, Designated & Foundational Giving, Automated Recurring Giving, Memberships, Merchandise Sales, and more.
Track donations, create detailed reports with multiple filters and have them automatically pulled and sent to necessary stakeholders.
Automate email sends with template or custom forms, create registration replies, directions, tickets and more with tools and tracking options.
Use ready-to-go templates, or use your existing look and feel to create pages, emails, reports and more.
Intuitive controls make set up easy and you can instantly duplicate and re-use pages for new campaigns.
Know that your donors funds are secure, accept online and offline sales, and more with secure, verified, tools.
DonorPoint can integrate with or replace the systems you're already using and our system is designed to grow with your organization and its mission.
DonorPoint Support is provided by DonorPoint employees, so you'll be working the same people from set-up through launch and beyond.
Set up and manage any type of occasion with a fixed date -- Events, Raffles, Auctions, Galas, Classes, Lectures and more.