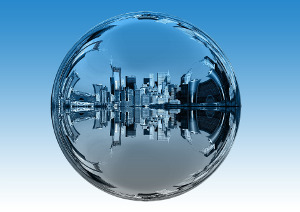 Creating a Corporate Membership Program can help your organization nurture relationships with corporate partners by providing an employee perk that's simultaneously cost-effective, easy to administer and philanthropic.
Employee Perks = Employee Retention
Employee turnover costs companies time and money.  So it's no surprise that retention and engagement are two of the most pressing concerns for companies today.  And, according to CareerBuilder, 26% of employees said special workplace perks are an effective way to improve retention.  So it makes sense to offer corporate partners a way to support your organization and provide an employee benefit.  To best ensure the success of your corporate membership program, be sure it is easy to administer and easy to measure engagement.
Simple Corporate Membership Program
Many corporate membership programs offer a wide array of benefits that include bundles of one-time passes for employees and clients, batches of event tickets, discounts off event venues, public recognition and more.  For the sake of this example, let's take a look at how a simple membership program might work.  In this case, the corporation offers free or reduced price membership to its employees.
1. The company lets you know the number of employees to whom it intends to offer this perk.
2. You use Big River to issue a batch of unique voucher codes that can be redeemed for any of the membership levels you offer.  The voucher can have a fixed value (i.e. the value of an individual membership) or it can be a % discount off select membership levels.
3. You provide the company with the voucher codes and a pre-configured email promoting the benefits of membership and encouraging employees to take advantage of the employer's generous offer.
PRO TIP:  Want the perk to feel really special?  Print branded gift cards containing the vouchers and provide these to the employer for distribution to the staff.
4.  Employees can visit your website at any time and redeem their voucher codes on your Big River membership page(s) or in your Big River catalog.  Each code can be redeemed only once, which ensures that the corporate membership program doesn't end up paying for friends and family of employees.
5.  Real-time reports show employee engagement and enable you to invoice the company for the redeemed vouchers.
The Corporate Benefits
Limited Cost – if you choose, participating companies can pay only for the vouchers that are redeemed.  So, if they offer free membership to 300 employees and only 50 take advantage of the program, the company pays for only 50 memberships.  Of course, you can set a minimum and/or charge a fixed fee for participation in the program, if you prefer.
Measurable engagement – The company can easily see which employees are taking advantage of this perk.
Positive press – Supporting a local nonprofit organization while simultaneously providing enrichment opportunity for employees and their families makes any business look good in the eyes of the public.
Your Benefits
 "Free" Member Acquisition – Of course, marketing your corporate membership program isn't free, however for each corporate partner you secure, you reach a new audience of potential members.  Not to mention that they will be motivated to join to take advantage of the employer-offered perk.
Corporate Partnerships – You are offering something of value to your corporate partners; something that helps them address the pressing concern of employee attrition.  As you work with them to provide this benefit, you have the opportunity to connect with corporate leadership and explore other potential partnership opportunities.
Additional Application
Want to use a similar approach to promote events? You can encourage companies to offer free or discounted tickets to employees. It works much the same way as the membership program.  Each employee gets a unique promo code that can be redeemed for tickets.  The company can pay only for those that are actually redeemed.  Or, if event sponsorship at a particular level includes a number of free tickets, offer these to the sponsor in the form of vouchers that can be distributed to employees or clients and redeemed for free tickets.
See how Big River can support your Corporate Membership Program