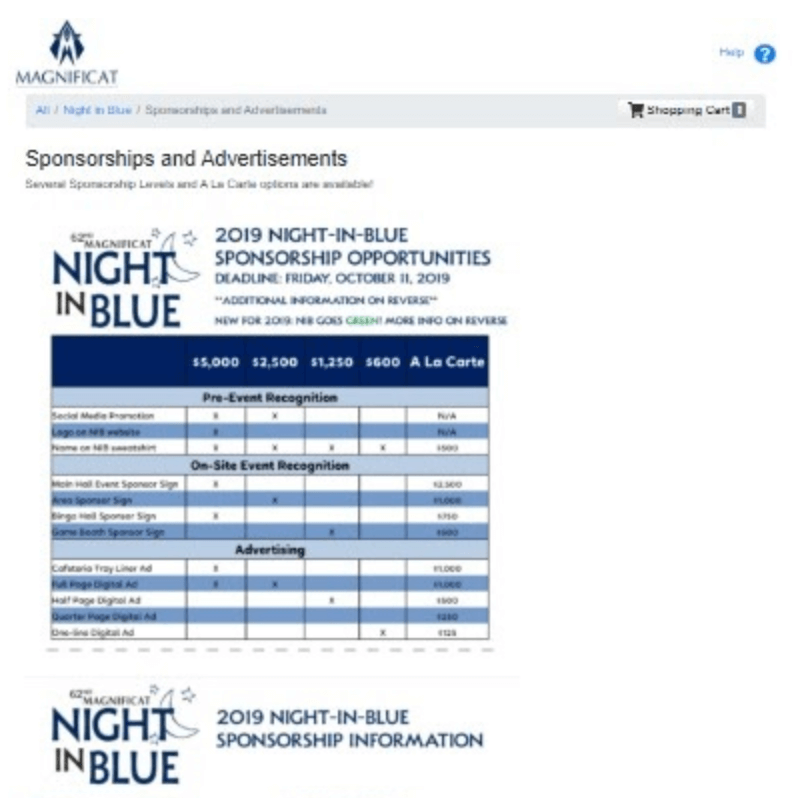 Augment your next event, raffle or other fundraiser with an easy-to-use portal to offer sponsorships. With DonorPoint's Sponsorship Feature you can identify potential donors, make email appeals and allow for logo upload, messaging and more with a user-friendly interface.
Make sponsorships a key part of your planning, not an afterthought with this feature. It works seamlessly with our other features, and can add an extra revenue stream to all your fundraising efforts.
DonorPoint software also includes these donor-facing features
Incorporate gift shop sales, online or physical, into your donor management and outreach efforts.
And these service features that make it easier for you to create, track and engage
Activate your network and harness the power of social media with a cohesive content strategy and consistent messaging

Platform Updates – January 2021
Here are new features released this month. If you have any questions regarding them, contact us at info@donorpoint.com New Menu…
Free Virtual Event eBook
It's more apparent than ever that waiting for "normal" to return is a sure way to fail. And an essential…

Big River is Now DonorPoint
FOR IMMEDIATE RELEASE Big River Renamed as DonorPoint Company Directs Focus on Scalable Nonprofit Software and Donor Experience Cleveland, OH…
Bring the best practices of eCommerce to your Sponsorship efforts.