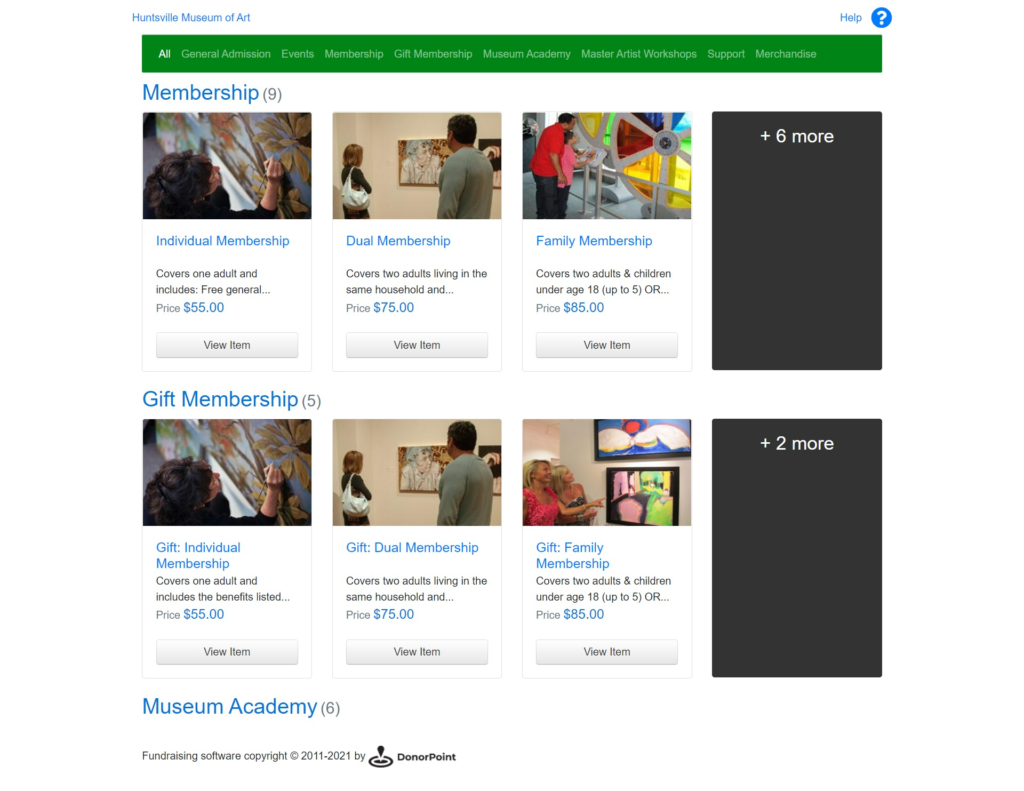 Provide your supporters with a well-designed and easy-to-use portal to become a member with the Membership solution from DonorPoint. Bring the best practices of eCommerce to your membership efforts with easy registration, renewal options, automated emails and more.
Add to your current donor engagement efforts, or replace a costly license with the cloud-based membership option from DonorPoint.
DonorPoint software also includes these donor-facing features
Incorporate gift shop sales, online or physical, into your donor management and outreach efforts.
And these service features that make it easier for you to create, track and engage
Activate your network and harness the power of social media with a cohesive content strategy and consistent messaging
Fully integratable with DonorPoint's other Features, and a key part of the Giving Catalog, our Membership Feature can be the key to your organizations success.