Fundraisers (Event/Raffle/Auction)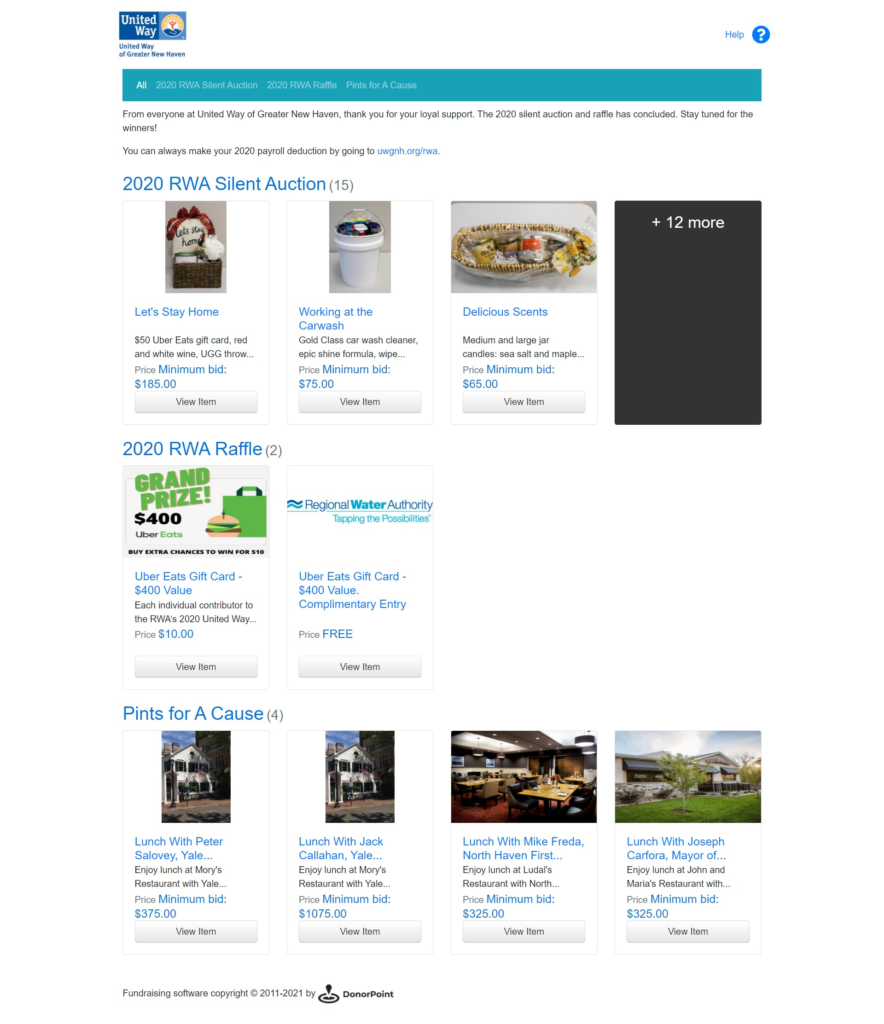 DonorPoint's Fundraiser solution lets you set up and manage any type of occasion with a fixed date - events, raffles, auctions, galas, classes, lectures and more.
With our intuitive interface and easy-to-follow prompts, you'll be able to set up, monitor, analyze and report on your event and even keep key stakeholders informed automatically.
Set multiple price points, activate price changes based on sales/timelines, set and assign sales goals by individuals or groups, automate ticket/table assignments/surveys and more -- all with templated or custom designs. The options are as limitless as your events.
DonorPoint software also includes these donor-facing features
Incorporate gift shop sales, online or physical, into your donor management and outreach efforts.
And these service features that make it easier for you to create, track and engage
Activate your network and harness the power of social media with a cohesive content strategy and consistent messaging
Ensure the success of your next event with DonorPoint.