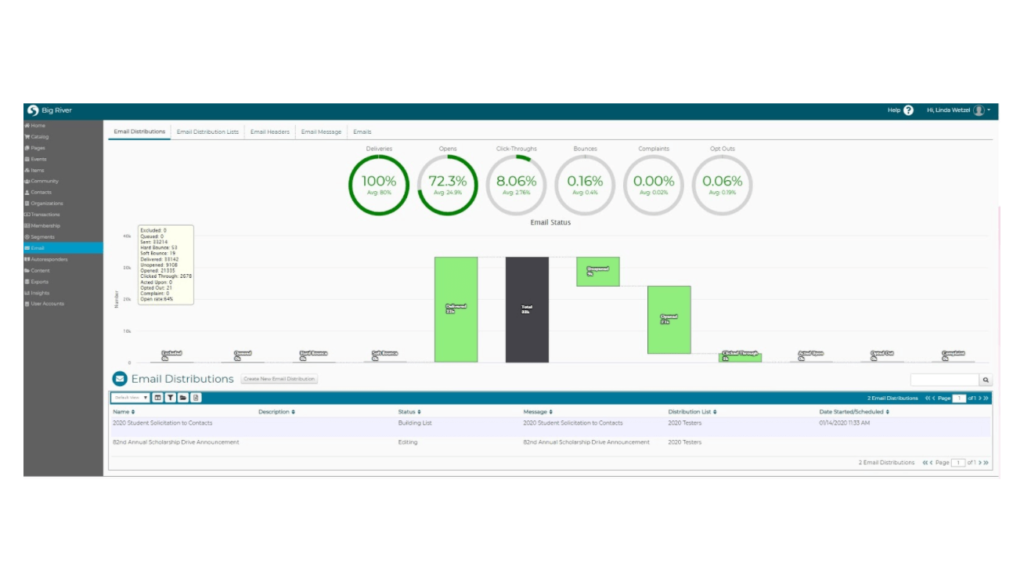 Email is an integral part of online giving and with DonorPoint's Email Feature, you'll have a tool that makes direct communication with your contacts simple, effective and flexible. Send automated emails, track interactions and more. And new drag & drop editing tools make composing engaging emails and creating templates even easier.
Make the most of your communication by utilizing the best tools, with DonorPoint email. Clear, concise, and easy to deploy with the reporting and metrics you need to gauge the effectiveness of your message.
DonorPoint software also includes these donor-facing features
Incorporate gift shop sales, online or physical, into your donor management and outreach efforts.
And these service features that make it easier for you to create, track and engage
Activate your network and harness the power of social media with a cohesive content strategy and consistent messaging
Make full use of email to keep in contact, build loyalty and effectively tell your story to current and potential supporters.