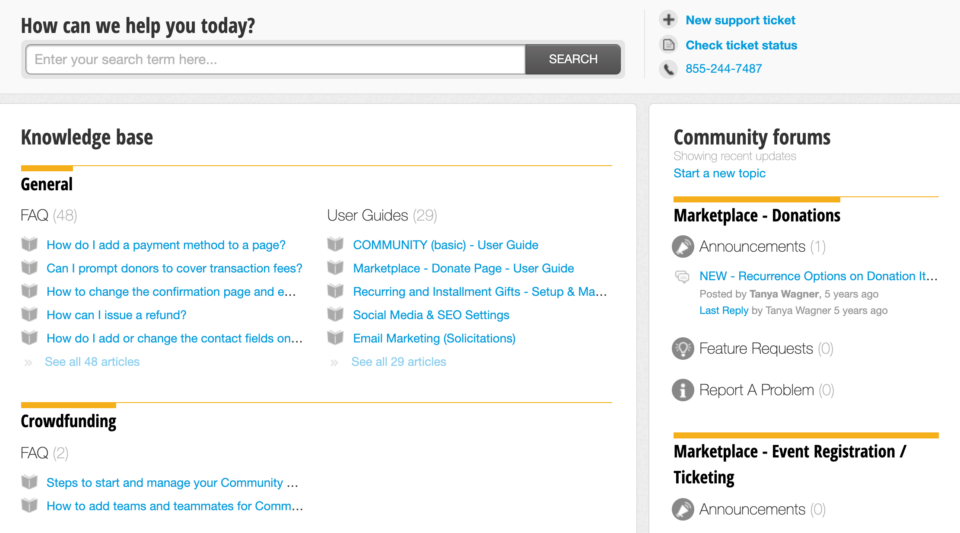 Never feel like you're going it alone with the Customer Support Feature from DonorPoint. Live support provided by DonorPoint -- not a third party -- as well as extensive training and support materials means help will always be available.
Combined with our easy-to-use platform, our unmatched Customer Support ensures that you can set up and get started with DonorPoint quickly and easily and focus on reaching your supporters -- not working out system issues.
DonorPoint software also includes these donor-facing features
Incorporate gift shop sales, online or physical, into your donor management and outreach efforts.
And these service features that make it easier for you to create, track and engage
Activate your network and harness the power of social media with a cohesive content strategy and consistent messaging
Have the best support in your online fundraising.