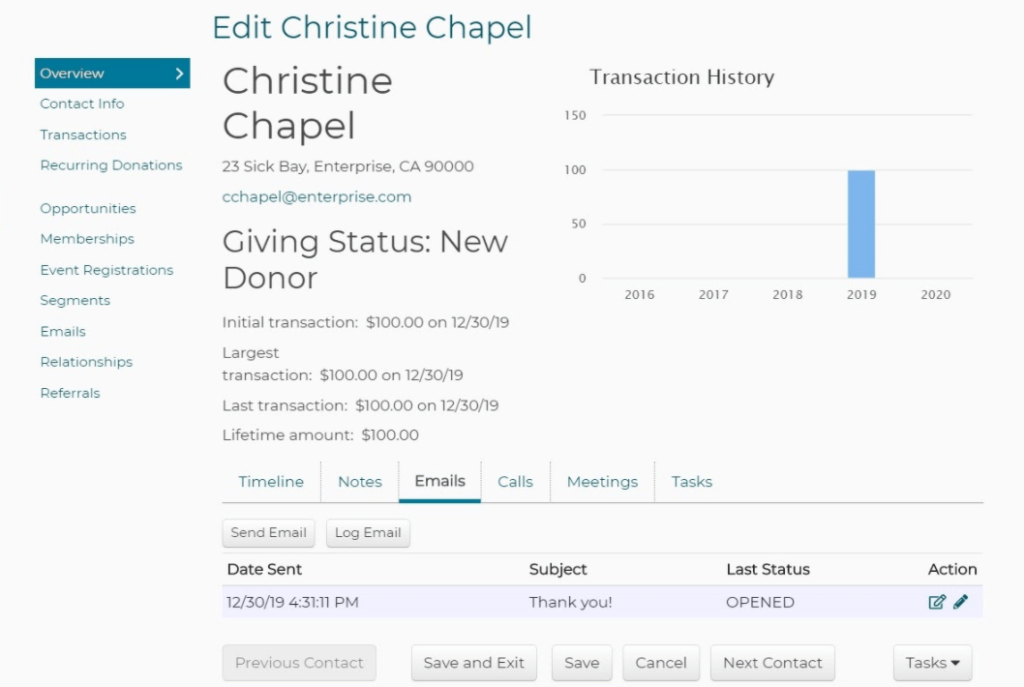 Knowing who your donors are is one thing but developing a plan for building your relationships takes your efforts to the next level. The CRM Feature from DonorPoint lets you assign, track, update and build relationships with your supporters and, in doing so, build your giving.
Don't just track donors, see their giving history, business and personal relationships, and set goals to develop your relationships.
DonorPoint software also includes these donor-facing features
Incorporate gift shop sales, online or physical, into your donor management and outreach efforts.
And these service features that make it easier for you to create, track and engage
Activate your network and harness the power of social media with a cohesive content strategy and consistent messaging
Expand your relationship with your donors.