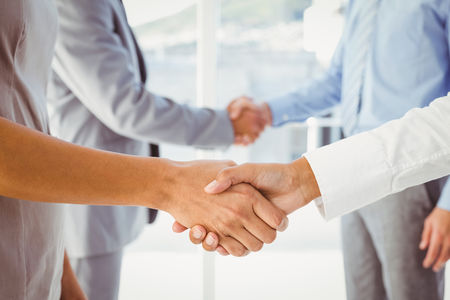 Founded in 2010, DonorPoint is a leading eCommerce giving platform for nonprofit organizations of all types and sizes looking to grow their fundraising efforts. Based in Cleveland, Ohio, our team uses its years of experience in nonprofit development, technology, and other fields to help nonprofit organizations increase online giving.


Through our state-of-the-art eCommerce platform, nonprofits receive the tools and insights they need to put the right appeal in front of the right donor at the right time. From annual campaigns and membership drives to crowdfunding and peer-to-peer fundraising efforts, the options and flexibility available ensures fundraising and development teams secure the funding they need while supporting the strategic giving preferences of today's donors.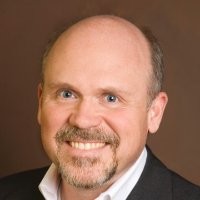 Ron Cass, Founder & CEO of DonorPoint
Ron Cass has lived and breathed nonprofit development for nearly 10 years. Prior to entering the nonprofit space, Ron developed large-scale forecasting models for business and government applications. He later led the development of new products in process optimization and business intelligence markets. In 1997, Ron joined CA Technologies as VP of Development, where he served as a product line manager for IT management solutions. In 2010, he founded DonorPoint Online to help nonprofits grow their online giving.
Today, Ron works closely with some of the nation's largest nonprofit organizations ranging from universities and food banks to museums and more to helped them enhance and grow their fundraising efforts. He and the DonorPoint team partner with advancement directors, development officers, and other fundraising leaders to create giving solutions that make a meaningful impact for their respective nonprofits.
Chris Ilcin, Director of Marketing
Chris Ilcin has a long background in digital marketing with agencies and corporations.  At Sonnhalter, a national marketing services company focused exclusively on manufacturers, Chris managed multiple accounts, and coordinated strategic and tactical programs. Prior to agency work, Chris was with SPX/OTC as a Marketing Specialist and Trade Show Coordinator, taking on the same roles at Bosch Automotive Service Solutions after they acquired OTC.  Chris started his marketing journey from the production floor at Lincoln Electric, rapidly became a part of their marketing team, developing their social media presence, managing sponsorships and producing videos in addition to other activities.
Chris served as Co-Founder and Director of the TC's Promise Foundation, was a board Member and Co-Chair of the Jump Back Ball, and has volunteered with Motogo Cleveland, Edgecliff Beachclub and other local nonprofits.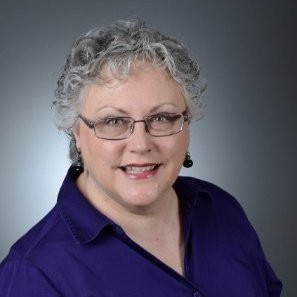 Linda Wetzel, Customer Success Specialist
Linda Wetzel brings a wealth of outside experience to her role as a Customer Success Specialist for DonorPoint. With a degree in Archaeology, and work experience in nursing, information technology, nonprofit business analysis and medical and technical writing, she has a proven history of looking at issues from multiple angles and formatting a clear plan of action to resolve them. A published author, registered OB/GYN nurse and database programmer, Linda will also oversee reformatting DonorPoint User Guides and user-facing content.
Linda has a Bachelor of Arts in Anthropology & Archaeology from Cleveland State University and extensive volunteer experience with neighborhood, arts and other organizations.
Eric Haddad
Founder and Chair, Shanerock
DonorPoint has added a ton of functionality, and really spurred ideas for future events and growth. We couldn't be happier, and can't wait to utilize all the functionality.
Jim Mullen
President and CEO of United Way of Summit County
We were very impressed with DonorPoint, They're local, have a proven track record with other United Way associations and offered quick implementation, easy-to-understand reporting and integration none of the other platforms we were looking at could match. DonorPoint will make it easier for people to build a sustained relationship with United Way, and it will modernize the way our donors invest in their own community.
Audrey Buckholtz
Development Coordinator at Cleveland Hearing and Speech Center
DonorPoint has been awesome in that I can just set up all of those templated emails beforehand, set up the process, and keep things regulated so we can easily communicate with everybody.
Mandy Kwait
Director of Care Coordination at Bellfaire JCB
I was looking for a place that was able to put together this crazy idea we had. I had called all sorts of development places to see if they were able to do something like this for us, DonorPoint was the only team ready, willing and able to work with us.
Ian Charnas
Director of Innovation and Technology, Sears Think[box]
Working with DonorPoint on this project has been a total dream. The technical skills, flexibility, response time, customer service... every step of the way I felt like they valued what I was doing and wanted to help. I would recommend their services to every kind of mission-driven organization.